TOP 10 HOT DOCS FILMS WE LOVED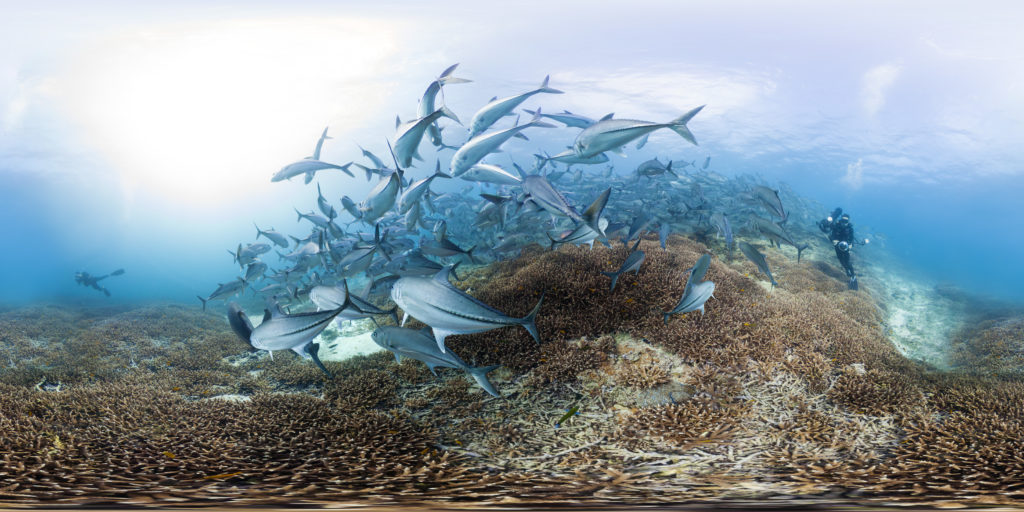 Another wonderful and record breaking year for the Hot Docs Canadian International Documentary Film Festival has wrapped up and it is quite sad that were going to have wait another year for some excellent documentaries to be screened once again.  Hot Docs in 2017 selected 228 documentary films and we here at FERNTV wanted to give you the inside scoop of the documentaries that we were able to watch and fell completely in love with.  Our Top 10 list begins with the documentary Chasing Coral by Jeff Orlowski who returns to Hot Docs after winning the Audience Award several years ago with Chasing Ice.  This documentary is quite the cinematic experience as you watch deep sea divers, photographers and scientists go on a global adventure to document how some of the greatest coral reefs in the world are slowly but surely dying.   Chasing Coral is a call for action that we need to address this issue right here and right now.
Director Karin Jurschick puts together this wonderful biopic of a lawyer by the name of Ken Feinberg who might have one of the toughest jobs in  America.  Playing God focuses on this man who has to figure out the value of a person (deceased or not) when they have been affected through a major catastrophe such as 9/11, or the BP oil spill or the effects of Agent Orange in the Vietnam war.  This film gets to the heart of the matter really quickly but as you can see in Playing God that Ken Feinberg is just trying to do the right thing to allocate the proper value amount to those who are suffering.  All day he hears everyone's sob story but not all the time is justice served which just goes to show that sometimes the system is not there to help everyone out.
A Better Man completely went above and beyond of what a documentary is supposed to be and all the respect in the world has to goto director Attiya Khan for putting this important film together.  Domestic violence is no doubt a sensitive issue but Attiya shows so much courage in this film in getting together with her former abusive boyfriend.  There are so many heavy moments in this film but it is quite the groundbreaking experience to see these two recollect their experiences which becomes gratifying to the audience.  The importance of A Better Man is that the documentary should be used as a tool to help those women who are or were in situations where they experienced domestic abuse.  Attiya Khan wants to let these women know that they can stop domestic abuse and not have it continue any further than it has to.
Watching the documentary Ramen Heads was enjoyable for most filmgoers and foodies.  The documentary shows the expertise of Chef Tomita, who is the Ramen King of Tokyo, and what exactly goes into making his popular ramen.  The film follows Chef Tomita in his everyday preparation from the time his little restaurant opens to when his apprentices leave after a deep cleaning.  The documentary was that much better when we were able to watch Chef Tomita cook some ramen and bao buns filled with pork and mushrooms at the popular Momofuku in the Shangri-La Hotel in Toronto.  Ramen Heads was one of the food documentaries that premiered at Hot Docs that gives you a greater appreciation of what goes into the ramen dish.  Gordon Ramsey will be having a look at this.
Director Jin Jeo and Chang Yong Moon took nine years to put together their documentary Becoming Who I Was but all of that time paid off.  This wonderful film follows a young Ladakhi boy named Padmu who discovers that he has been a reincarnated highest Tibetan monk and must find his past life and the monastery he belongs to in Tibet.  With the help of his aging uncle, Padmu goes on a wonderful journey where we see a world that is not too known here in the Western World.  The cinematography is top notch in this film and we see all the sacrifices that both Jin Jeo and Chang Yong Moon had gone through in putting this documentary together.  It is the charming nature of Padmu that carries the film to great heights as the audience learns to love him throughout the course of the film.
You might wonder why director Egil Håskjold Larsen won the Emerging International Filmmaker Award at Hot Docs this year for his documentary 69 Minutes of 86 Days but the second this film starts you will consider it life changing and groundbreaking.  69 Minutes of 86 Days follows a Syrian family trying to escape the horrors of war by trying to get to Sweden from a port in Greece to start a new life.  This experimental documentary gets to the level of three year old Lean who carries the film let alone her family through a tiring journey that has the family go through every mode of transportation to get to their point of destination.  It is important to get on her level because Lean represents hope for her family and humanity.  With her "Frozen" backpack in check, 69 Minutes of 86 Days is the real Amazing Race that takes place in life and the prize is life.
Emerging Canadian director Sofia Bohdanowicz brings the documentary Maison du Bonheur to the silver screen and is one of the most charming films presented at Hot Docs this year.  The films follows Sofia to Paris who wants to document the life of a 77-year old astrologer Julianne Sellam.  The audience begins to like Julianne right away at the beginning of the film as she starts to talk about how important her coffee is to her in the morning.  Maison du Bonheur is a well crafted film that follows the everyday lifestyle of this well known astrologer in Paris and how important all her rituals are to her. The documentary takes you back to the classical form of documentary filmmaking which reminds you of National Film Board classics.  Documentaries like these are always needed to show you the true art form of documentary filmmaking and that sometimes keeping it simple always does the trick.
What Lies Upstream truly delivers the message that director Cullen Hoback is trying to get across when it comes to the drinking water in America.  In this detective story, Cullen Hoback investigates the drinking water in West Virgina in which 300,000 people are affected by chemicals released by nearby chemical companies.  The keyword in this movie is "smell" and the drinking water does not smell good for these people along with other bad smells that is going on when it comes all the levels of government and their hidden agendas.  As the film progresses, you begin to see that a lot of people in power are covering up this mess and that there is nobody to blame.  The issue starts to become worse as Cullen Hoback looks into what may become one of the biggest issues that will arise in America in years to come.
Shingal, Where Are You? has to be one of the most heartbreaking and emotional documentaries at this year's slate at Hot Docs.  The film focuses on a religious minority group, Yazidis,  who are driven away from their land in Iraq by ISIS who put them through a brutal genocide and the kidnapping of their daughters and children.  One particular family that is followed by director Angelos Rallis attempts to ransom their kidnapped daughter from the slave camps.  There are powerful scenes and imagery in this documentary and slowly but surely the film shows you how war in the present day is horrifying as hell and what is happening in the Middle East is real.  Shingal, Where are You? is a humbling documentary that makes you think that life is not too bad after all.
Last but not least, we here on FERNTV really loved the film Ukiyo-E Heroes by director Toru Tokkikawa where we see Canadian woodblock printmaker David Bull who now resides in Japan team up with up and coming designer/illustrator Jed Henry from the US.  They both combine their efforts to mix video game heroes with Japanese woodblock printing and we see the exhilarating process that these two have to go through to get one print established.  We also go on journeys with David Bull who must see exclusive individuals for certain instruments for his art.  For those who are into fine art, Ukiyo-E Heroes is one of those films that makes you think to "Trust the Process" and that could not be more evident that in this film.
THE ICE BRIDGE RISES IN THE EAST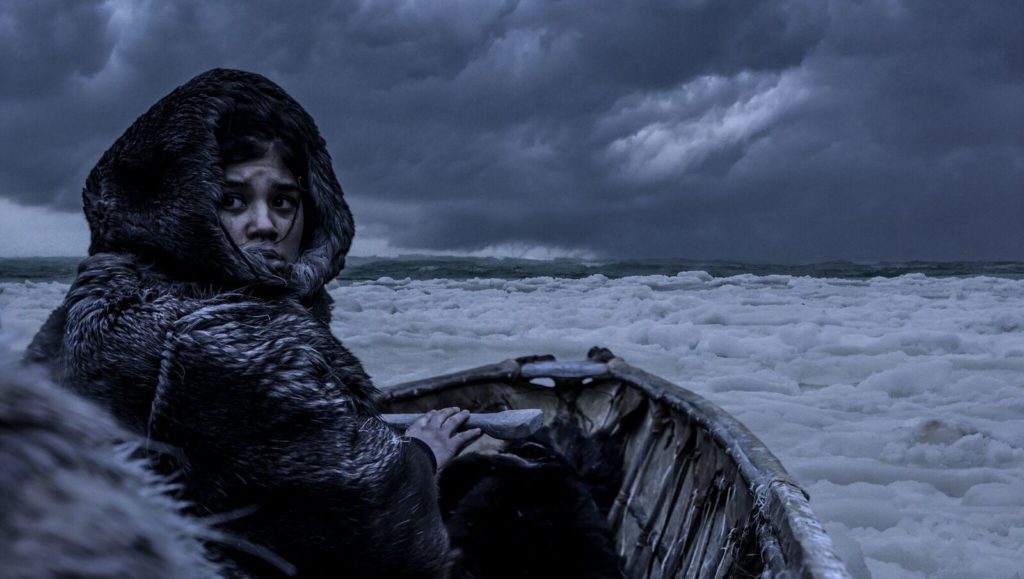 There are many who believe that the first migrants who came to North America 14,000 years ago trekked across a land bridge called Beringia which connected Siberia to Alaska along the Bering Strait.  There is now the Solutrean Hypothesis which supports the theory that earlier migrants crossed the Atlantic Ocean from France and Spain to the eastern seaboard of North America during the Ice Age 6,000 years earlier.  This has inspired director Robin Bicknell to focus on this subject further in her documentary The Ice Bridge with the support of an archaeological dig in Maryland headed by Dr. Dennis Stanford and Dr. Bruce Bradley who discovered Solutrean artefacts and carbon dated evidence that supports the hypothesis.   The documentary which will premiere on David Suzuki's The Nature of Things on January 14th at 8PM is intriguing and makes us wonder how humans were able to survive the Ice Age let alone trek the Atlantic Ocean.  FERNTV spoke to Robin Bicknell on how The Ice Bridge is not a slippery slope.
FERNTV:  How did you get involved and what inspired Ice Bridge?
Robin:  Independent production company yap Films has made other films for the Smithsonian Channel and about Smithsonian scientists, so when we learned about research by Dr. Dennis Stanford, who is the director of the Paleoindian program at the National Museum of Natural History at the Smithsonian Institution in Washington DC., it was a natural fit for yap to produce the film for the Smithsonian Channel. Dr. Stanford and his colleagues had recently discovered a series of mysterious artefacts protruding from the cliff wall of a small island in Chesapeake Bay, Maryland. He was astonished as they were fully intact and seemed to be 20,000 years old. I was hired by Yap films to direct the film and we were given exclusive access to the archaeological dig. These artefacts looked clearly Solutrean to him and were further proof, Dr. Stanford felt, of a hypothesis that he has been putting forward for 20 years called the Solutrean Hypothesis.  We then got several other broadcasters on board: The CBC in Canada, France 5 in France, UKTV in the UK and ABS in Australia.
FERNTV:  Were you at all passionate about this subject and this point in history before you tackled this project?
Robin:  To be honest I have made many other history films but they have never gone further back in time than about 1500 AD.  Before making this film I was very unfamiliar with this time period (circa 20,000 years ago) I am so glad I got the opportunity to tackle it. The Solutrean era spans between 22,000 to 17,000 years ago and is absolutely fascinating.  The world 20,000 years ago was in the grip of an ice age and it looked utterly different than it does today.  Half of the northern hemisphere was coated in Ice and there were amazing megafauna (giant mammals) roaming the earth that are now extinct. There were not only the more commonly known beasts like the woolly mammoth and dire wolves but creatures that many people have never heard of like the great auk, the short faced bear and the cave lion. I learned that the humans who were savvy enough to survive that era must have been highly intelligent and resourceful.  Not only did they survive and thrive but also the Solutreans are responsible for ground-breaking inventions including the spear thrower and the eyed needle. They are also responsible for some of the greatest representations of art on planet earth, represented on the walls of places like Lascaux cave, Cosquer cave or in the Altamira caves in Spain.
FERNTV:  Did you want Ice Bridge to follow the template where there experts or archaeologists who support this theory and those who don't support this theory, and why did you do it this way?
Robin:  We felt it was important to be balanced. This is a highly contentious hypothesis so it would be misrepresenting the truth to not give a voice to the critics and let them explain their point of view. The film does not take a stance one way or another but rather offers up a subject worthy of debate.
FERNTV:  Talk about the experience of scouting the locations for the scenes where you went back in history?
Robin:  Our goal was difficult, but for the dramatic recreations we had to ensure that we found a location that ticked all the following boxes.  A) Somewhere that would be covered with ice and snow B) A place with the appropriate foliage that would match the east coast of the USA during the Ice Age C) Somewhere that also had areas that could double for what is now Spain and France during the ice age D) A place with an amazing cave. E) Somewhere that was near a vast expanse of water.  After much searching and driving around Ontario we found all this in the Bruce Peninsula near Wiarton, Ontario, overlooking Georgian Bay.
FERNTV:  Discuss who was responsible for the special effects on creating the animals that were living back in the Ice Age?
Robin:  Once the proposed megafauna storyboard scenes were approved, internationally renowned Paleofauna 3D modelling specialist Massimo Righi jumped at the opportunity to 3D model (for the first time) four of North America's more unique megafauna. Supervised by Virtual Archaeologist Dr. William Michael Carter from the School of Creative Industries at Ryerson University, and working from academic literature, direction from our Vertebrate Palaeontologists, and using behavioural and structural examples from current descendent animal cousins, this meticulous process took over two months to ensure an authentic virtual representation of these majestic beasts.
In late March of 2017 the team filmed the scenes in which these animals would exist.  The dramatic recreations were filmed in the Bruce Peninsula with industry veteran and VFX Supervisor, Cash B. Lim, who ensured that the proper lighting conditions, lensing and atmospheric conditions were recorded.  The actors did an amazing job of reacting to animals that were not in the scene, and great care was taken to ensure that their eye lines were correct and allowed for the correct height of the beasts.
Over the course of the next five months, a small but highly dedicated team of VFX animators, lighters, compositors, technical directors and editors worked diligently to integrate the megafauna into the 4K plates. Great care and effort was taken to ensure that the very complex, fur-based, 3D assets were integrated within the scenes, whether on their own or in unison with our live action actors.
FERNTV:  Yuval Noah Harari's book Sapiens is a best seller and the book does go through of how the first migrants went through the Bering Strait.  Can you comment on how difficult Dr. Bradley and Dr. Stanford it is to go through with their theory when there are so many others supporting the other theory of migrants going through the Bering Strait?
Robin:  To be clear, Dr Bradley and Dr. Stanford have no issue with the theory of people coming across the Bering Strait.  They fully accept that migration as having taking place between 14 – 16 thousand years ago.  They are proposing that there was an additional earlier migration 20 thousand years ago from the east, across the Atlantic.  Both Stanford and Bradley are people who are driven not by what others think of them, but rather by a passion to understand the past. Whether or not others agree or disagree, that is not what has kept them going for the past 20 years.  I'm sure it has been hard at times being on the outside, but ultimately they hold hard and fast to what they consider a viable hypothesis.  They wrote an extensive book that provides all the support material for this hypothesis and published in 2012. It's called "Across Atlantic Ice".  The recent finds in the Chesapeake were not discovered until after they published the book.
FERNTV:  It's so cold right now here in Toronto and in Canada so can you comment of what the Solutrean had to go through in their travels across the Atlantic Ocean during an Ice Age?
Robin:  I had an amazing experience that can speak to how the Soltureans may have survived the cold.  When were designing the costumes for the actors who would play Solutreans we received advice from Dr. Pegi Jodry, an archaeologist who is featured in the film. She advised that most likely the Solutreans would have had waterproof fur clothing made of reindeer fur (which would have been the most readily available at that time) and that there would be minimal seams that were tightly sealed and the fur should be worn on the outside.  We then hired a costume designer who created original wardrobe built out of authentic reindeer fur imported from Scandinavia.  The 30-person crew and the team of 10 actors were outside in the freezing cold for days filming the re-enactment scenes.  The entire crew got cold and wet no matter how high tech our gear was, but not a single one of the actors (one of whom was 10 years old) complained of the cold. In fact several of the actors complained of being too hot. The fur was incredible at keeping them warm and dry. It was amazing to witness.  What you have to remember is that the Solutreans lived for generations in an Ice age, so it is highly likely that they figured out exactly how to deal with the cold and were adept at ensuring the were properly dressed from head to toe.
FERNTV:  What is it like to work with David Suzuki on this documentary and what has he taught you?
Robin:  David Suzuki was a true professional and a pleasure to work with.  Once he had finished recording the voice-over for the film he said to me that this film was "science at its very best."  This was a real compliment and something that I will never forget.
http://www.cbc.ca/player/play/1114863683711/
www.cbc.ca/natureofthings/episodes/ice-bridge
CARING ABOUT THE CAREGIVERS' CLUB
January is Alzheimer's month and the way we raise awareness of this disease during this month here on FERNTV is to bring coverage of the documentary film The Caregivers' Club which will be airing January 14th at 9PM on CBC.  Director Cynthia Banks brings this emotional but intriguing film about several families and their everyday journey of caring for their loves ones who are battling with this unpredictable disease.  The Caregivers' Club not only gives an up close and personal perspective of the victims of Alzheimers but as well as the acknowledgement of the continuing battle for the caregivers who are almost at an instant forgotten.  Director Cynthia Banks brings The Caregivers' Club in a time where many of us can relate and a lot of us have to prepare for.  We spoke to Cynthia Banks to discuss the importance of The Caregivers' Club…
FERNTV:  How did you become involved in this production The Caregivers' Club?
Cynthia:  The idea for The Caregivers' Club began because I was angry with the healthcare system and the lack of understanding and services for dementia patients.  In March 2016 my father was dying from dementia.  He was in the hospital and I walked into the room one day and he was strapped down on the bed and my mom was crying in the corner.  A social worker was telling her that they were planning on sending him home.  I said 'No, he's not.  For 10 years everything has been about him and now it's going to be about my mom, his caregiver.'  I thought it would be good to profile three formal caregivers, a PSW, a nurse and a Doctor but as it developed I found that the more emotional stories were of the family caregivers, the foundation of our healthcare system.
FERNTV:  Where there many families that you had to pitch to in order to get display the difficulties of dementia and Alzheimer's?
Cynthia:  The most difficult part of this documentary was researching and getting caregivers to participate.  Dementia within a family often comes with a stigma attached, as well caregivers don't have the time to lend to filming a documentary over a year.  Most institutions, hospitals, community supports and groups would not help us because they didn't trust our 'message' or 'language' or they didn't want to break confidentiality – all those things that make it difficult for a journalist/filmmaker to penetrate this fortress of a system. Finally, we landed at Baycrest Health Sciences and Jonathan MacIndoe, Senior Communications Officer and Nira Rittenberg, Occupational Therapist went above and beyond the call of duty to find us caregivers.  After that it was a matter of explaining my vision and promising that I wouldn't impact their duties and try and stay out of the way as much as possible.  In the end, I became very close with all of the participants.
FERNTV:  Why do you believe these families said yes for them to be filmed?
Cynthia:  I think each of them had their own individual reason.  Karen wanted to expose the deficiencies in the system and also share helpful caregiving tips and strategies, Dom was shy but wanted to show how challenging the journey could be and Barb wanted to express to give other caregivers hope "If I can do it, you can do it and if you can do it, I can do it" as she says in the film.  In fact, they all wanted to share hope I think.
FERNTV:  You have done many documentary films in the past but what is the first thing that comes to mind that stood to be different when you were filming The Caregivers' Club?
Cynthia:  I've never become so close to the participants in a documentary.  I've never cried so much as I have in the last year.  I cried in some of the pre-interviews, I cried in the car after leaving their homes, I've credit with them as we shot, as well as in the edit suite, coming to terms with the awful journey my mom and I had to take with my dad.  And I've never experienced such a devastating tragedy in the middle of filming when tragedy strikes one of the families.  I had to take some time off after that.
FERNTV:  Where there many times that you had to put down the camera because the scenes were just too emotional?
Cynthia:  No one ever told us to turn the camera off.  There was always an understanding that if they wanted us to leave or shut off we would have but it never happened.  I tend to hold my emotion in my gut and not breathe!  So there was a lot of scenes when I would just hold my breath to get through.
FERNTV:  Which family in The Caregivers' Club did you relate to the most?
Cynthia:  I could relate to each of them.  I could see a lot of my mom in Karen because they both just try so hard to make everything right.  I understood Dom and the exhaustion he was feeling with some of the behavioural challenges he was dealing with because we went through behaviours with my dad at the end and I could definitely empathize with Barb because she is an adult/child caregiver watching her mom become less and less independent and regress into childlike qualities and that's really hard to do.
FERNTV:  What did you learn most about Alzheimer's the disease itself?
Cynthia:  It is unpredictable and there is no 'right' answer.  Every person and every stage is different and needs different strategies to cope with.  I also learned that we need much more research and answers.  They still don't know what and if some of the medication works.
FERNTV:  What is coming up for you next in terms of films?
Cynthia:  My films are usually based around social issues/fears that have gotten under my skin.  I've got a few ideas to pitch but right now I'm taking the feature length version of The Caregivers' Club across the country and turning it into a fundraising initiative to provide grants for 6 – 8 extra hours of extra help a week to the most physically and financially needy Canadian caregivers so they can take care of themselves.  Many caregivers are in crisis and we need to help them immediately.  If you can help us please donate to:  gofundme.com/thecaregiversclub
http://www.cbc.ca/cbcdocspov/episodes/the-caregivers-club
http://banksproductions.com/caregiversclub.html
YOU'RE SOAKING IN IT WILL GIVE YOU CHILLS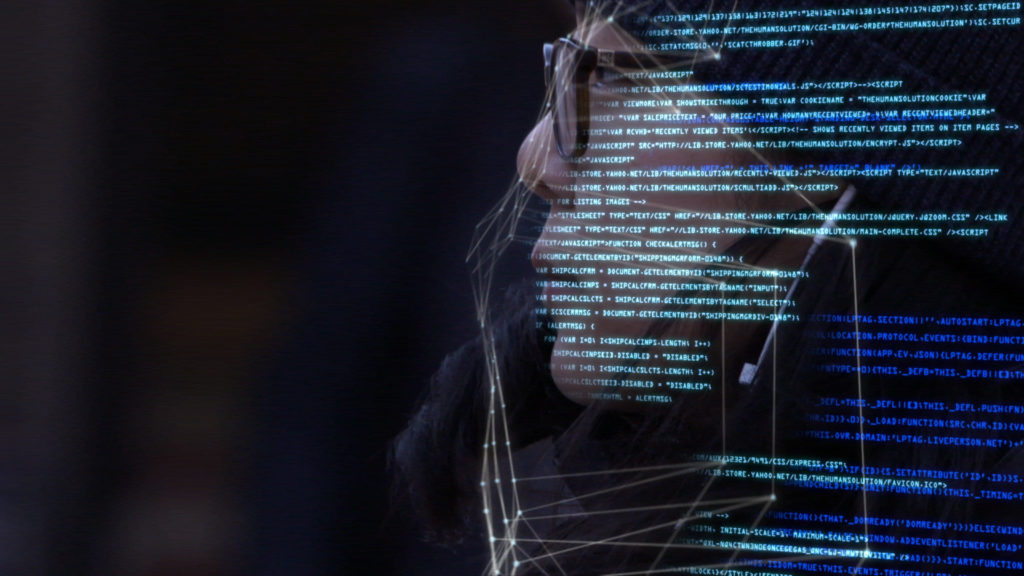 Your email address is worth more than your phone number to most companies as they can bombard you with emails on a daily basis to get you to buy from them.  Nowadays, technology is far more advanced that companies are driving, retaining and analyzing data of every you move you make in order to drive up sales which is through the use of your electronics.  Advertising is certainly not like the way it used to be and we have quickly step into a world where companies are targeting your profile which raises a lot of questions such as our privacy.  Director Scott Harper brings you the film You're Soaking In It which recently premiered at this year's Hot Docs International Documentary Film Festival.  In case you missed it, you will get another chance to watch this inquiring film on the documentary channel where you will see how the internet has allowed companies and corporate giants to know you better than you know yourself.   FERNTV caught up with director Scott Harper to discuss how Mad Men have become Math Men in this documentary You're Soaking In It.
FERNTV:  What was the inspiration to do this film?
Scott:  We had planned to do a very different film. We were thinking of a character driven piece about a real life Don Draper … but as we searched for that character we stumbled on this larger story about a major revolution in the business. Math Men had become the new Mad Men…big data seemed to have taken creative control…and the tools of the trade were much less about inspired ideas and more about following our every move online, trying to create digital models of us to market in a very invasive, even creepy way. It was a much darker narrative than we had in mind..but it seemed like an obvious choice for a great story. One day I'll make one that is pure fun. But not this time!
FERNTV:  Tell us about the experience of doing the research for the film?
Scott:  Long! Trying to get some of these heavy hitters from the industry, new school and old, took lots of pitching, cajoling and diplomacy on our behalf. And tons of patience. The stories were out there….but we needed the right people to be the voice of them. We aimed for the top – whether on Madison Avenue or in Silicon Valley. In both of those places, once we were able to convince one major company to take part, the rest seemed to feel like they also wanted to have their say…or who knows, maybe not get left out. I think we were timely, patient and a bit lucky.  Trying to get Google or Facebook to give candid interviews now seems like it might be harder.
FERNTV:  What fact did you find about advertising most shocking?
Scott:  Facial recognition technology is pretty freaky. The idea that a billboard can recognize your face and alter its ad and message to target you personally is pretty bold. That and the psychological profiling that brands and agencies do now to try and guess what you're going to do, want, and buy before you have even thought of it. That's not the small town Ontario I grew up in!
FERNTV:  What were some of the challenges in making this film?
Scott:  It's a huge, complex subject and we wanted to paint a picture of a whole business in transition…one that affects all of us. That is taking a very large bite…and it means doing a lot of homework to make sure you're being responsible and not just alarmist. The other big hurdle was trying to convince huge companies like WPP, Publicis, Google, Facebook etc. to give us the time of day. They didn't have to.
FERNTV:  Tell us how long it took to make this documentary?
Scott:  A year to sell and finance. Another to make it.
FERNTV:  Do you feel that it is the technology that is responsible for getting us data or is it the advertisers or is it a combination of both?
Scott:  Combo. Advertisers were forced to follow their audiences online as they fragmented away from traditional media…the tech made it possible to find them.
FERNTV:  Can you comment on the future of advertising.
Scott:  One of the guys in the doc makes a great point about people growing weary of being tracked, targeted and profiled and that eventually we'll see a return to great ideas leading the ad biz instead. I hope he is right. Maybe this is just a moment – a crazy moment, in time. Data driven ads are full or promise, for sure, but so far it's inconclusive as to whether they really work as well as their proponents say they do.
On the other hand, I'd also say that for many people privacy is actually not a huge issue, which I find surprising. They'd rather have the convenience that comes with having their data used to help them connect with things they do really want. So unless there is a major objection to how the internet gets paid for, which is this kind of programatic advertising we're talking about in the doc, I can see this trend continuing for a while.
FERNTV:  How did it feel to be part of Hot Docs this year and tell us about future projects?
Scott:  Thrilled. Always wanted to be a part of that excellent fest since I started making docs. Great group running it, wicked films everywhere, audiences are amazing…and a real privilege to be asked to join in the fun. Next doc is about our love of all things cars, set in the context of a fast approaching driverless future.
www.castlewoodproductions.com/production/youre-soaking-in-it
http://www.cbc.ca/documentarychannel/docs/youre-soaking-in-it
FERNTV'S MOST VIEWED POSTS