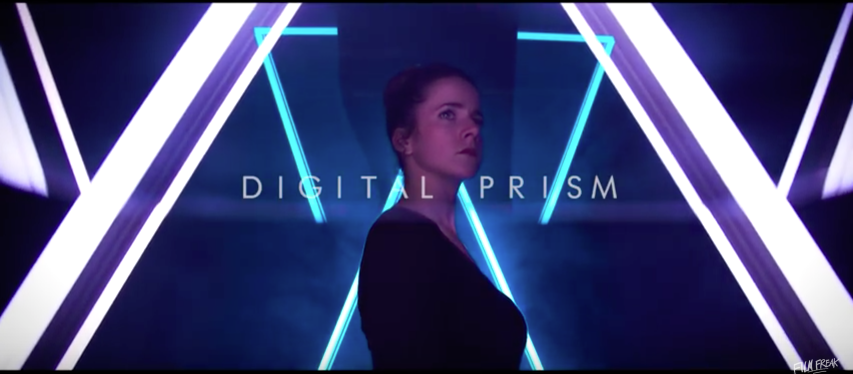 FERNTV spoke to the team of Blackout Media as they prepare for their Digital Prism night in Toronto which promises to be inspiring and a whole lot of fun.
FERNTV: Â Can you tell us how Blackout Media was formed and what inspired it?
Blackout Media:  Blackout Media was formed in 2016 between Karl Janisse, Zachary Ramelan, and Charlie Hamilton after the long time friends found themselves frequently creating content together – it only made sense to band together and start a company. At the end of 2016, Anna Jane Edmonds, who produced two of the seven films on Blackout's roster, was brought into the fold. In 2017, we established ourselves has a production and development house, each member taking on different elements of the filmmaking process – Charlie: writer/director, Zach: director/editor, Karl: Producer/Cinematographer, AJ: Producer/Executive of Production and Development.
FERNTV: Â Can you tell us how the films were selected for Digital Prism?
BM:  It was important to us to screen films from outside of our direct community (i.e. outside of the filmmakers we tend to be working with a lot). With the exception of the two Blackout Media shorts, all the films were new to at least one of us – and some that none of us had seen so they are new to all of us! These are curated from first-time filmmakers to veterans; we have Ryerson student films to award-winning national shorts.
The intention is to broaden networks and offer an inclusive environment for both emerging and established filmmakers and artists.
FERNTV:  There are many companies who are specializing in VR but what makes Blackout Media different from the others.
BM: Â Blackout Media is dedicated to finding the best platform for any given story, including VR. As a storytelling medium we are entranced by VR and curious about it as an immersive and visceral experience for an audience. Including the VR in Digital Prism was key to us as it is a medium that is leading the future of digital experience, exploration and inspiration.
FERNTV: Â Can you tell us about the other storytelling platforms that will take place at Digital Prism?
BM:  Digital Prism is meant to highlight all the different elements that tell stories within a story – from script writing to the gear for the production, every element has it's own story to tell.
We're telling stories through music, film, art, and VR.
The following artists are donating some of their stories:
Tabitha Ferguson: Body Painting
Vince Moskowec: Designing the event and donating props and art work
Deanna Sciortino: Donating Costumes she has designed
Elli Raynai: VR Experience
Spencer Creaghan: Live improvised composing
Ryan Carroll, RJ Kemp, Steph Copeland, Menalon, and 2017 Slaight Music Residents: compositions
FERNTV: Â What do you look forward to most at this event?
BM:  We are excited to be in the space with an audience, it's rare in the storytelling process to have many people experience it along with you so we are eager to see how guests respond to the stories we've chosen to tell and the ones that will be told throughout the evening.
We hope that the thrill of creativity and collaboration will be rattling the walls.
FERNTV:  Tell us about the location and what makes it great?
BM:  Ildsjel is an inclusive and inherently collaborative space. From the moment we established our offices there, we got to know all the other members and the businesses they run – there are artists, graphic designers, and musicians, there's even a maker's space in the back for the industrial creatives! We've been fortunate to be able to work with each member on music videos, graphic posters, and events in the space, which has lead us down a very rewarding path.
FERNTV: Â What can one expect when coming to this event.
BM: Â We hope people come and experience something new, explore diverse and engaging stories, and leave inspired to build new ones.
https://www.facebook.com/blackoutmediacreative