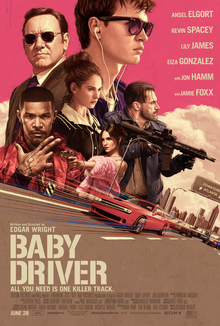 So far, the summer movie season has been kind of a drag. Sure, Wonder Woman is a triumph, but a lot of the other big budget films have proven to be duds. The promising comedy Baywatch was panned by critics. The Mummy remake kicked off Universal's connected universe of monster movies with a resounding thud. Also, Pirates Of The Caribbean: Dead Men Tell No Tales was so lifeless that one review from a prominent critic referred to it as a "paycheck party." It's fair to say the season has gotten off to a rough start.
Still, a dramatic turnaround seems to be on the horizon. That's not just because the summer of 2017's movies couldn't get much worse. It's actually because some of the projects that are just around the corner look and sound so good that they might transcend "summer blockbuster" status and actually factor into Oscar season come 2018.
For those who might not pay close attention to where Oscar movies tend to come from, it's worth pointing out that this is extremely unusual. This past year was just the latest example. One site that commonly posts predictions, analysis, and odds for pop culture events previewed the 2017 Oscars, and almost nothing from either the spring or summer selections came up. The field of competition was effectively narrowed down to fall and winter releases before the award season even arrived! Sure enough, in the early months of this year, it was the fall and winter movies of 2016 that earned nominations and high honors.
That is the norm. It's pretty rare these days that a film released before October or November earns serious consideration for major awards. But the next award season could offer a few exceptions, and it's all due to the fact that some of the films that are about to be released look absolutely wonderful.
Baby Driver
It's hard to remember there being this much buzz about a summer movie that wasn't attached to some massive franchise. Baby Driver is the latest film from director Edgar Wright, who's earned a passionate following of fans other movies Hot Fuzz and Scott Pilgrim vs. The World. It's expected that music will push the action in Baby Driver, which fundamentally looks to be a basic tale of a getaway driver who gets into high-octane street races. But the movie has a 100% rating at the popular review aggregator Rotten Tomatoes, and that's saying something. If it's as well-regarded after its release as it is now, a Best Picture nomination will be discussed.
Dunkirk
We've gotten to know Christopher Nolan for larger-than-life movies posing deep philosophical questions and scientific inquiries. He's a director who likes to reach for concepts a human mind can barely grasp or relate to. That's why Dunkirk is so intriguing. It's a very different project for him—a historical drama about a legendary World War II rescue mission. The trailers have been promising, and some feel that Nolan's unique touch applied to a more ordinary concept could make for an exceptional film. Also, epic war movies are like catnip for the Academy, so it wouldn't be surprising to see this get at least a few nominations.
Atomic Blonde
This David Leitch directed action flick has already been heralded as a female-led successor to John Wick, which has become arguably the most popular (and most well-made) modern action franchise. Leitch had a hand in Wick as well, and it certainly looks as if the visuals and action sequences in Atomic Blonde will be similar. Charlize Theron is the star, and she'll be interacting with an extremely capable cast including the likes of James McAvoy and John Goodman. That's an Oscar-quality bunch of actors, and if this is as stylish and thrilling as it looks, it'll also get people talking.
Detroit
This seems like the best bet of the remaining big summer movies to merit Oscar consideration, if only because it looks like the most serious of the bunch. Detroit was directed by Kathryn Bigelow, who's already won a Best Picture award through her stunning 2009 project The Hurt Locker. This time around, she's telling the story of the Detroit riots of 1967, which is a story a lot of Americans will be getting familiar with for the first time. It should be a gritty and possibly disturbing film, and it should make a pretty loud statement during a time at which racial tensions are arguably at a 10- or 20-year high. If this movie goes over well, it could definitely be bound for award season.