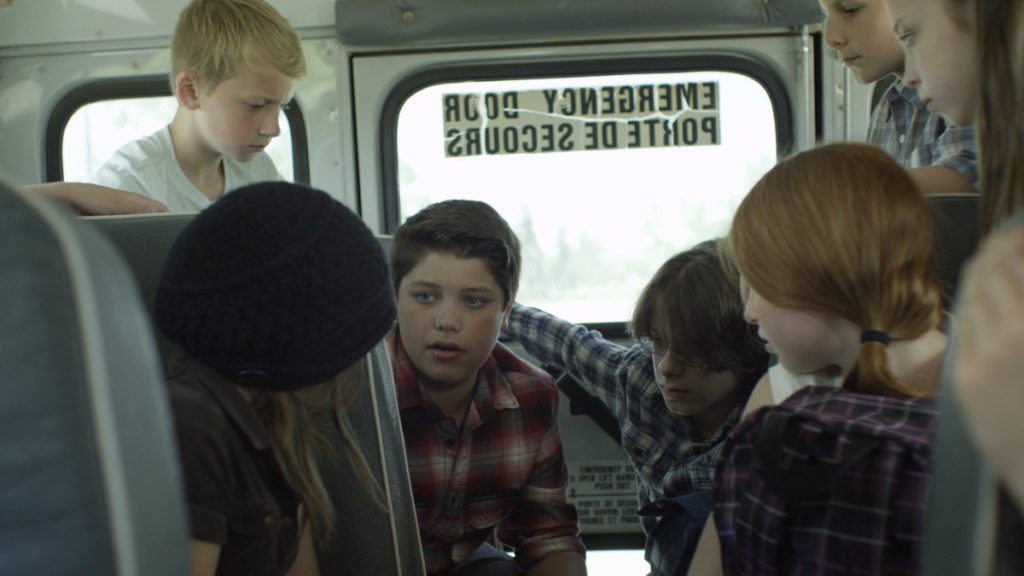 Utterly charming is how I would immediately describe Mallory Memphis, a short film recently screened at the Female Eye Film Festival. With an approximate three-minute runtime, the film manages to use a rhyming voiceover, playful music, and an absurdist bent to tell the tale of Mallory Memphis, the titular character who succeeds at everything but holding her breath. While the film seems joyfully upbeat at first, a dark turn near the end adds an element of surprise and dark undertones.
Visually, the film impresses. It has a very colourful palette, which corresponds nicely with the film's bouncy score, as well as provides a nice contrast for the underlying sinister nature of the film.
Aside from its visual delights, the film is quite humorous. Any film that centres on the inner workings of the minds of children will often be comical in some way, especially when the focus is an absurdity that is easily debunked by rational and scientific thought, but the tone set by the film definitely pushes it into a higher caliber of work.
The ways in which a child learns to understand the world will often sound ridiculous to adults — most adults are rational enough to know it is unimportant to hold their breath while passing a cemetery — but this film disregards that notion and goes for something much more interesting. Rather than treat the urban legend as nonsense, the film takes the story of Mallory Memphis completely seriously, adding a deadpan element to the film that tightens it. The film's morbid turn at the end is a fantastic button on an already well done work of art.Â
www.femaleeyefilmfestival.com