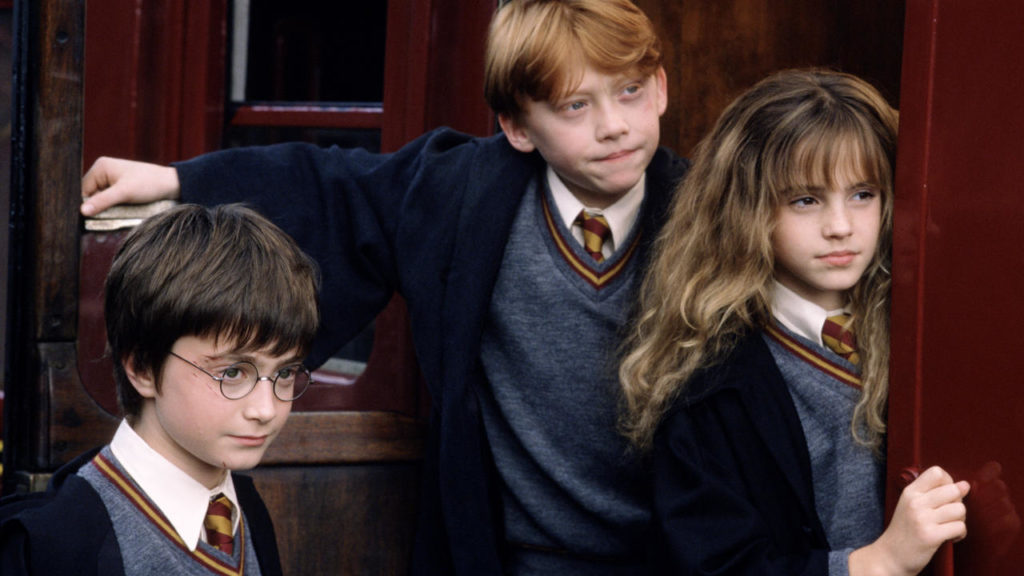 If you were not able to catch E.T. The Extraterrestrial Live in Concert at the Sony Centre last Christmas then you will be able to experience an event of that magnitude or perhaps even bigger.   The Sony Centre will be bringing you Harry Potter and the Philosopher's Stone in Concert on the nights of June 27th to the 29th.  During these nights you will be able to relive the magic and the wizard world of J.K. Rowling on a 40 foot high definition screen with a live orchestra playing the score of none other than John Williams.  FERNTV spoke to Andrea Warren who is the Vice President of Marketing and Development of Attila Glatz Concert Productions Inc. to discuss how all of this came about and what is in store during those three magical nights.
FERNTV:   The performance of E.T. The Extraterrestrial Live in Concert was a great success here in Toronto.  What did Attila Glatz Concert Productions and the Sony Centre learn from that experience back in December? 
Andrea Warren: Torontonians love watching movies with live orchestra at the Sony Centre! I'm not sure if I've ever been part of a performance where 3,000 people wept at the same time or laughed and gasped, all in unison… the Sony Centre feels like an enormous movie theatre (Canada's largest soft seat theatre!), and E.T. showed us there's a real hunger for this kind of collective experience. One part movie, two parts orchestral thrill.
FERNTV:    In a nutshell, how was this idea pitched and who was it pitched to?
Andrea Warren: We have presented a number of successful, well-received movies with orchestra performances as part of our Cinematic Concert Series partnership (Gladiator, Godfather, Amadeus, and coming up: Jurassic Park in December), and the agents responsible for these projects regularly approach us with new opportunities. We jumped on the Harry Potter Film Concert Series! Attila Glatz Concert Productions is also presenting this in Montreal and Calgary— Harry Potter has become a regular part of my work day, which is a fun perk of my job!
FERNTV:   Was there any particular reason why this film in the Harry Potter series was chosen?
FERNTV:    Can you tell us about how excited the musicians will be to play this John Williams score?
Andrea Warren: We've brought on the Toronto Symphony Orchestra to perform for this film, and they'll be joined by a women's chorus of the Amadeus Choir and Elmer Iseler Singers. Many of the players and choristers have read the books to their kids and seen the movies multiple times; one chorister told me she knew her part before she ever laid eyes on the music because her daughter watched the movie so many times growing up.
I'll go on record to say that John Williams is the master of composing for film. His music is lush and illustrative; he has, in many ways with this score, defined what magic sounds like. The orchestra's strings section works hard in all John Williams scores, but I think this one is among his more challenging. One of the highlights of these concerts is that you will SEE as well as hear the orchestra: bows and fingers flying with incredible speed to produce the seemingly effortless cascading patterns that enhance, or even define our understanding of the drama. Eeriness, mystery, suspense… John Williams creates these feelings through his music.
FERNTV:   What scene in Harry Potter and the Philosopher's Stone was your favourite?
Andrea Warren: I love the moment when the kids sit down to dinner in The Great Hall and the food appears. I'm a big fan of the movie Hook (another score by John Williams), and this moment reminds me of the moments before the famous Food Fight.
FERNTV:  These performances could not have come at a better time for children and students who will be out of school!
Andrea Warren: You're absolutely right! What better way to celebrate!
Click
here
to buy tickets for the June 29th show.
www.sonycentre.ca
www.glatzconcerts.com