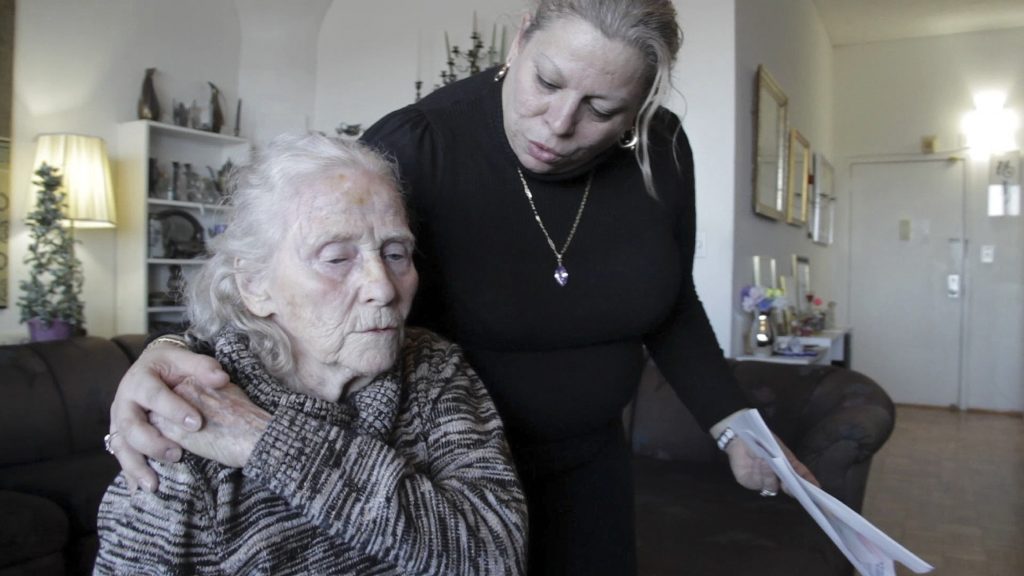 Deirdre Fishel's documentary, Care, is not the easiest film to watch. This has nothing at all to do with its quality. On the contrary, it is due to the power of the film that an uneasiness may be left in the pit of your stomach, as you sit contemplating what you can do to right the injustices portrayed, and why you have never really given this subject-matter a thought prior to this moment.
The documentary takes us through the day-to-day lives of several elder Americans and the care-workers who diligently spend hours upon hours taking care of them, with little compensation other than the fullness of their hearts for helping someone in need.
Through testimonies and footage of the subjects' daily lives, Fishel is able to show us the unfairness of the situation for both sides. She does not use the many techniques that documentarians often use to trick the audience into feeling something, but rather lets her subjects and their heartbreaking stories speak for themselves. No melodrama necessary.
The elderly members of our society are so often ignored or overlooked, despite the fact that each of us is aging as long as we live. The same goes for the people that give them care, despite the fact that many of us will likely rely on them for our own care at some point in our lives. Care is film that deserves to be seen, and seeing it will put everything into perspective.